What Are The Benefits of Cosmetic Dentistry Treatments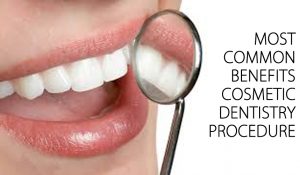 At Dentistry for Life our Philadelphia smile makeover has restored the teeth of thousands of people who, for whatever reason, damaged or lost their teeth, through the improvements in cosmetic dentistry. Modern cosmetic dentistry procedures may make miracles filling gaps between your tooth, straightening up crooked tooth by placing Invisalign, filling cavities using tooth-colored fillings or aesthetic dentures along with other processes to revive the smile and help you look younger. Due to its numerous advantages when compared to the procedures in general dentistry, cosmetic dentistry in Philadelphia became very popular.
Individuals and dentists are currently visiting to have their teeth cosmetically enhanced. Not a lot of people are lucky to have lifestyles and smiles have made it harder to keep teeth. Visiting a dentist for an evaluation and check up of your teeth and gums can help you to understand the level of your oral health and what can be done to enhance your teeth cosmetically. So stop by our Philadelphia cosmetic dentist to find out what your next steps are to achieving the smile of your dreams. You may have to make a number of visits for the more extensive procedures, but for other procedures like teeth whitening, you can see results in just minutes.
Getting dentures or other cosmetic dentistry procedures will not require years and months of waiting to obtain your perfect smile. A cosmetic dentist at Dentistry for Life using contemporary cosmetic dentistry processes can spare you from the pain which makes it nearly impossible to eat following a dental procedure. When you have beautiful teeth, you'll not hesitate to smile and communicate with individuals. You'll feel more confident and look forward to invitations instead of avoiding them. A cosmetic dentist can help to provide you with this confidence by performing cosmetic dentistry processes that can change your life. When you're More confident about yourself, more opportunities will come your way. Cosmetic dentistry procedures offer comfort and ease, like how our all-on-4 dental implants offer a much more permanent and aesthetic solution to missing teeth when compared to plain old dentures.
If you have any questions related to cosmetic dentistry procedures, feel free to consult our experienced team at Dentistry for Life.