We Keep Your Smile Healthy by Preventing and Treating Gum Disease
Gum disease is the top cause of tooth loss in American adults, with nearly 50 percent of Americans living with mild, moderate, or severe periodontal disease.
At the age of 65, the chances of developing gum disease go up to 70 percent. Adults – even young adults – are at risk of poor gum health without proper oral health care. At Dentistry for Life we help prevent and treat oral disease, that's why we strive to provide the best gum disease treatment Philadelphia has to offer.
Gum disease and the coronavirus
Dr. Kunal Parikh from Dentistry for Life joined Good Day Philadelphia as a new study was released linking gum disease to coronavirus patients.
Gum Disease Symptoms
Gum disease always starts small, which is why it can be difficult for the untrained eye to recognize the problem. Once the disease has progressed, however, you'll know something isn't right. Some of the most common signs of periodontal disease are:
Gum irritation
Red gums
Swollen gums
Tender gums
Gum irritation
Red gums
Swollen gums
Tender gums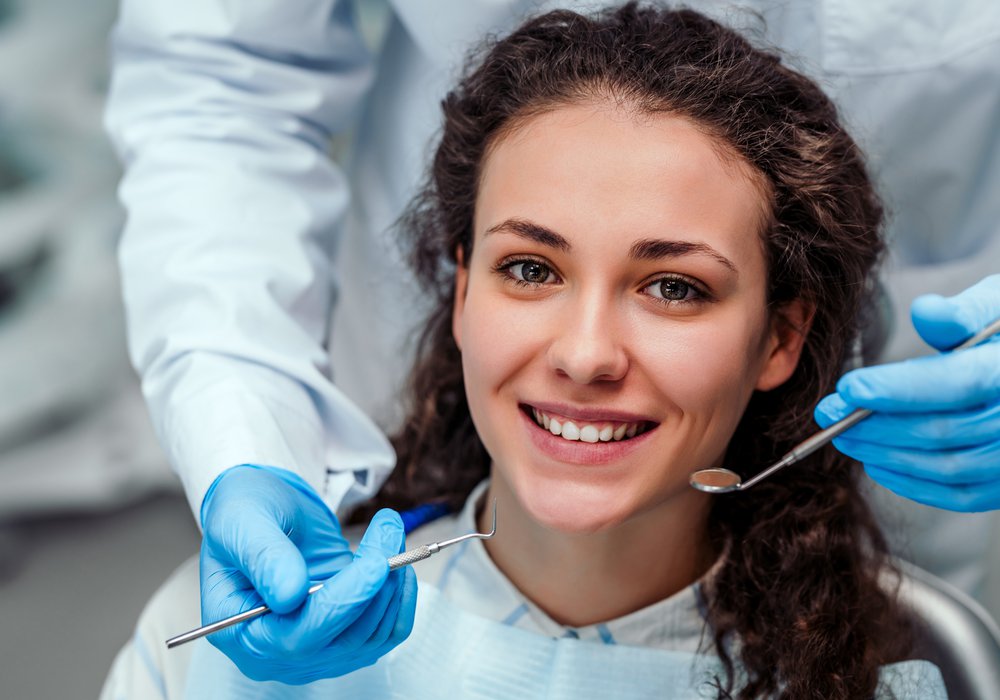 WHAT IS GUM DISEASE?
Gum disease is an overgrowth of bacteria in the mouth and, without treatment, it will eventually destroy the bone that supports your teeth, damage soft tissue, and make the gums and teeth separate from each other until the teeth become loose and fall out. It can also cause gingival recession or receding gums. Loss of gum tissue can cause extreme tooth sensitivity and a long-toothed smile. This can be aging and unsightly, not to mention uncomfortable. Untreated gum recession is progressive; It sets the stage for more serious dental complications such as tooth rot to take place since the roots of your teeth are no longer protected by healthy gum tissue.
If you notice signs of gum disease, your first call should be to our office at Dentistry for Life in Philadelphia. The earlier you seek treatment, the better. Our dentists have dedicated their lives to the prevention and treatment of oral health issues so our patients can have healthy smiles for life!
Gum Disease Treatment
At Dentistry for Life in Philadelphia gum disease treatment, also called periodontal therapy, can take several forms, including non-surgical laser gum therapy. The severity of your gum disease will help determine the procedures that will be most effective for cleaning up your oral health. A deep cleaning known as soft tissue management removes the decay and bacteria from your mouth. A scaler is used to remove tartar from below the gum line while root planing smooths out any bumpy or irregular surfaces so plaque doesn't have anything to latch onto.
The Gum Disease Procedure
The first step to treating gum disease is an accurate diagnosis. At your initial visit to Dentistry for Life, we will ask about your symptoms and perform a complete oral exam. We diagnose periodontal disease with the latest diagnostic technology, such as digital X-rays and 3D imaging. Gum disease comes in many forms. Your specific procedure may vary based on how far along your gum disease has advanced. Some of our highly effective periodontal treatments include:
SUPRAGINGIVAL CLEANING
Did you know that plaque starts to form just four to 12 hours after eating? As you can imagine, plaque can quickly build up above your gum line. Over time, plaque hardens and turns into calculus (tartar). This hardened material bonds to your tooth surface. It cannot be removed with brushing or flossing at home. Our dental scaling tools will get rid of plaque and tartar buildup on the visible portion of the teeth, also known as the crown.
SUBGINGIVAL CLEANING
There are many types of bacteria that can invade your mouth. Some prefer an environment without oxygen. The area that is hidden just below your gum line is the perfect breeding ground. During your subgingival cleaning, our doctors will clean up any plaque and calculus that is hiding where you can't see it. A scaler is used to remove tartar from below the gum line.
ROOT PLANING
You may benefit from root planing after our dentists remove all the plaque and tartar from your teeth and gum line. This procedure involves smoothing your tooth with special dental tools to remove any bacteria that remain on your teeth. Root planing smooths out any bumpy or irregular surfaces so plaque doesn't have anything to latch onto. Since root planing smooths your tooth, it removes small nooks and crannies where bacteria can collect to keep your mouth healthy for the long term.
PERIODONTAL MAINTENANCE
We also offer periodontal maintenance to keep your gums healthy for the long term. Your periodontal maintenance program will be tailored to your individual needs. Our dentists will have you come in for regular cleanings (prophylaxis) to remove tartar buildup to combat periodontal disease.
FOLLOW-UP VISITS
You will come to see our dentists at Dentistry for Life periodically. You can expect to come in every six weeks for a quick visit to ensure your Invisalign is working properly. During these appointments, our dentists will make sure your teeth are responding to the treatment as expected. Don't worry, you don't have to come in each time you change the aligner. Instead, think of these visits like a progress update. If you have any issues with your Invisalign, our dentists will be happy to assist. At Dentistry for Life, we are there for you every step of the way. We want to make sure you are having a comfortable and pleasant Invisalign experience. Before you know it, your teeth will be straight and beautiful!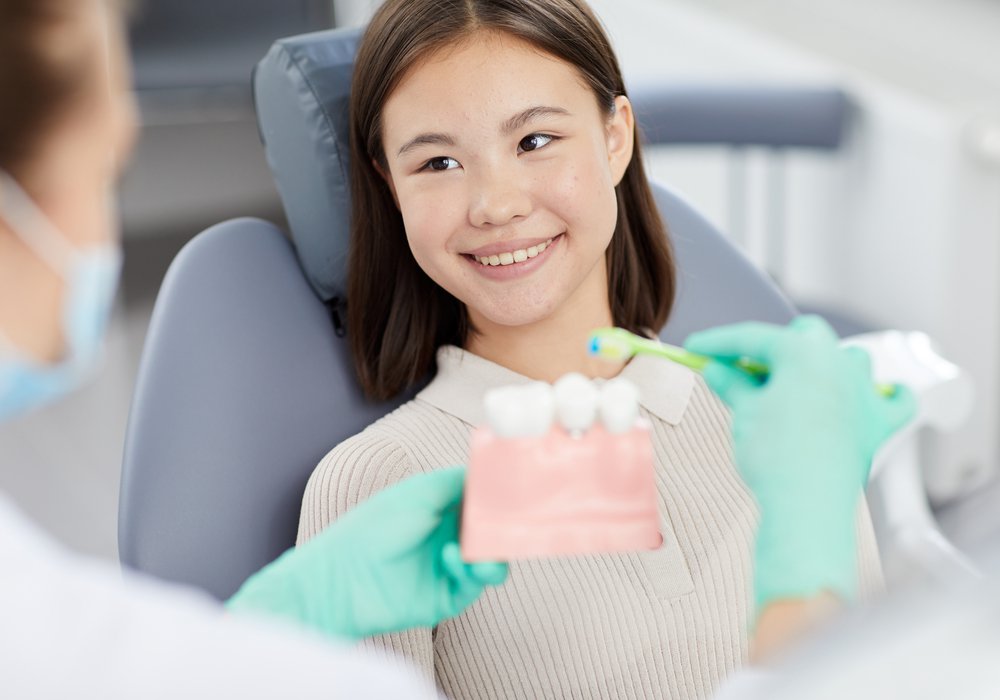 This effort also minimizes the formation of plaque, reduces inflammation, and staunches bleeding gums. Because gum disease is an infection, an antibiotic may also be necessary to help promote healing and kill the bacteria that has found a home in your mouth. Antibiotics usually take the form of mouthwash or topical treatments, and they are often used to treat the early stages of gum disease. These efforts stop the progress of gum disease, but in order to promote the reattachment of healthy gums, you must follow your Philadelphia dentist's strict instructions for at-home care and follow-up visits. Depending on the level of gum disease that is present, an antimicrobial rinse may be prescribed. It is usually employed to address mild gingivitis, attacking the germs that are responsible for the infection.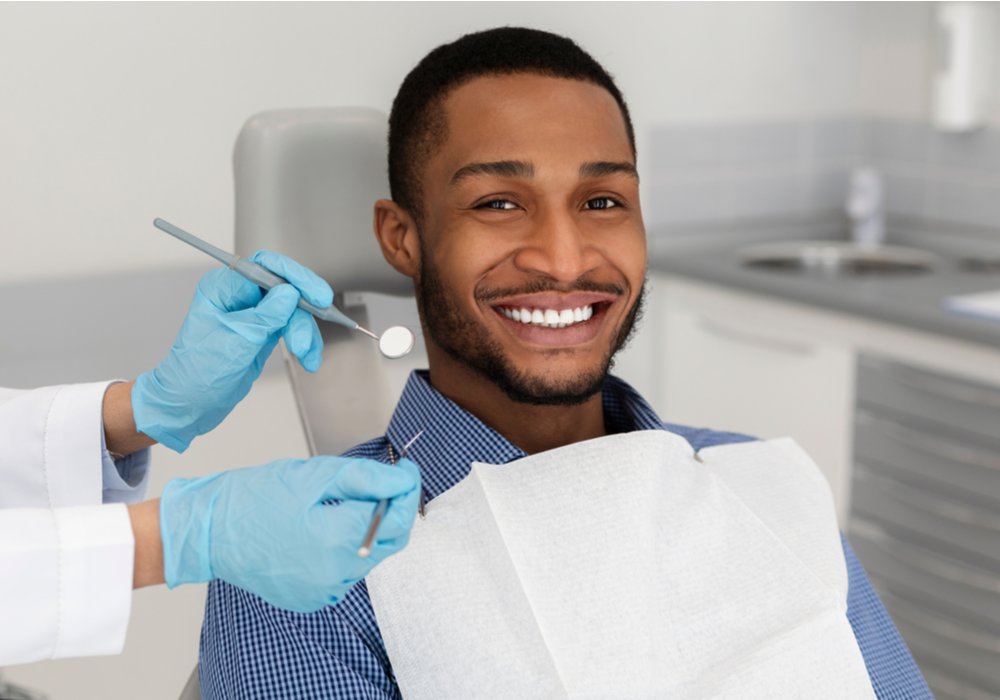 What to Expect During Your Gum Disease Treatment Recovery
At Dentistry for Life, our Philadelphia dentists will advise you of what to expect after your procedure. Your individual recovery timeline depends on three things: 1. the type of procedure(s) you had, 2. what stage of gum disease you have, and 3. if you had other procedures done at the same time.
Generally speaking, you can expect to have slightly sore gums for several days after your treatment. A small amount of bleeding is normal. Prescription pain medication may be provided depending on the extent of your procedure. If you have any questions during recovery, call our office for assistance.
Your Gum Disease Treatment Results
After your periodontal treatment, you will enjoy cleaner, healthier gums. You may notice a reduction in gum sensitivity over time and will have greater peace of mind knowing that you have put a stop to worsening gum disease. To maintain your results, our dentists recommend brushing your teeth twice per day, flossing daily, avoiding excessively sugary drinks and foods, and coming in for a periodontal cleaning every six months.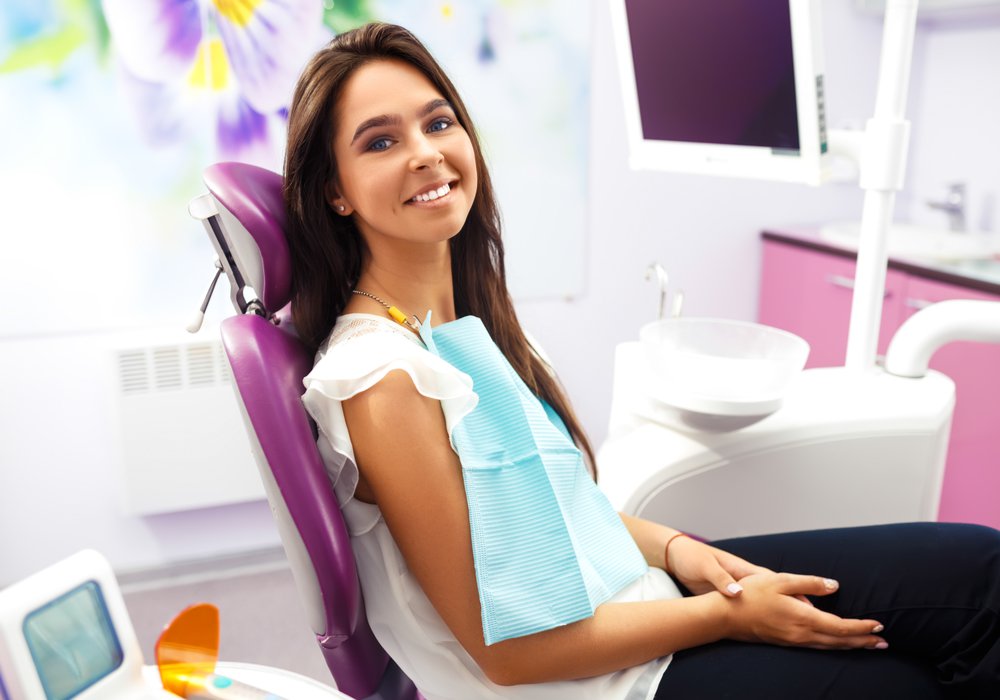 Gum Disease Prevention
The simplest and most basic way to prevent oral disease is to take good care of your teeth and gums, always. Brush twice a day, floss at least once a day, and see your Philadelphia general dentist twice a year for professional teeth cleanings and check-ups.
Even if you are diligent about your oral health at home, your toothbrush and toothpaste cannot scrub away what a hygienist's tools can. There is also no substitute for the careful eye of a trained dentist, who is always on the lookout for – and easily recognizes – the early signs, the signs that you can easily miss. < We check the color and firmness of your gums, look for pockets developing between gums and teeth, investigate sensitivity, and review x-rays for problems under the gum line.
Get Help Treating Gum Disease in Philadelphia at Dentistry for Life
Periodontal disease is progressive. If you suspect you have gum disease, it is in your best interest to seek help from a qualified dentist as soon as possible. No matter what stage of gum disease you have, our dentists can help get your smile back on track.
Schedule an appointment at our Philadelphia dental office in the Medical Arts Building to get a dental cleaning and check-up, or to discuss the gum disease that you fear has already taken root. This type of oral disease will not go away on its own and, eventually, it will ruin your teeth. Be proactive. Don't let periodontal disease take over your mouth and ruin your teeth and gums.
Schedule a Consultation
Philadelphia dentist offers saturday and sunday appointments.
Our office is located at 1601 Walnut Street #1217 in Philadelphia. We offer appointments seven days a week to make dental care convenient for you and your schedule: