Inlay And Onlay Philadelphia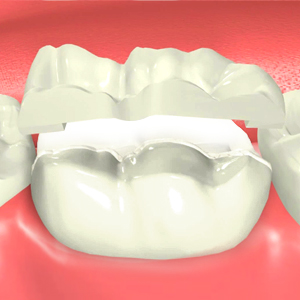 At Dentistry for Life in Philadelphia dental restorative options for damaged teeth can include inlays and onlays. Dental inlays and onlays can be used to restore teeth which are damaged or have cavities because of tooth decay. Dental onlays and inlays are usually made up of porcelain, composite resin, and sometimes even from gold. They are bigger than dental filling and smaller than dental crown, inlays and onlays are bonded or cemented into place.
Application of Inlay and Onlay Restorations:
Broken or fractured teeth
Cosmetic enhancement
Decayed teeth
Fractured fillings
Large fillings
Dental Inlays and Onlays are usually used to restore chewing surface of the decayed tooth and they are also called as indirect tooth colored fillings or partial crowns. when the damage of the tooth is extensive to be restored by filling yet not enough to replace with a dental crown, our cosmetic dentist in Philadelphia may recommend dental inlays or onlays. Dental inlays and onlays serve the same purpose of restoreing teeth, while the difference between inlays on onlays is how much of teeth they restore. Inlays are used to restore a smaller part of the tooth whereas onlays can be used to repair the cusps.
Inlays and Onlays: The Benefits of the Conservative Approach
Dental Inlays and onlays preserve healthy tooth as much as possible and they are superior to fit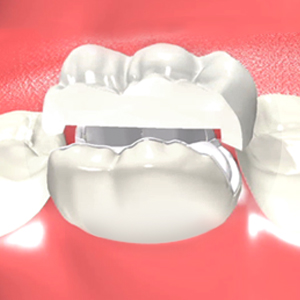 Onlays Philadelphia
Dental Inlays and onlays do not discolor overtime
Easy tooth cleaning
Good strength and stability
Inlays and onlays protect the weak areas of the tooth
Inlays and onlays can give tight space fullfillments and can prevent tooth decay
Functionality of teeth improves
Dental Inlays and onlays last longer than fillings
Dental inlays and onlays offer permanent and perfect contours to help keep gums healthy
How to care Dental inlays and onlays
Just like caring for your natural teeth, inlays and onlays need good oral hygine through routine brushing and flossing daily. If you want to know more about dental inlays and onlays don't forget to visit our implant dentist in philadelphia