Who can offer Invisalign treatment?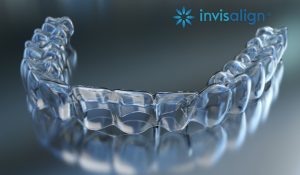 After days of online research and consultation with friends and family, you have finally decided to straighten your teeth using Invisalign and currently you are in search of a dental professional. Though there are a few Philadelphia cosmetic dentists who offer the treatment, you are still not sure of who can be the right provider for you. Align Technology offers special training programs to help dental professionals offer Invisalign treatment. Only a dentist who is licensed by the company can offer the clear aligners. The criteria to find the right one among the licensed providers may depend on several factors including experience.
Invisalign providers - The important factors
The first and foremost thing that a patient should look for when it comes to searching for a Invisalign dentist, is to find out if the dental professional is licensed to offer the aligners. Align Technology® offers various levels of Invisalign treatment to dentists and other team members in the practice. This can help the dental practice in successfully straightening teeth for patients. The overall treatment experience depends on the knowledge of the Invisalign dentist and the staff. Align Technology® trains the providers on how to use the software tools which help in treatment planning and execution. The final output depends on the quality of knowledge of the dental professional and team members.
Align Technology classifies Invisalign® providers as Preferred, Premium and Elite based on the years of experience and number of cases handled. Although these grades help patients classify dental professionals, it is important for them to check the track record and see the results achieved by each dentist, before deciding.
It may also be important to check the educational qualification of the dentist. A dental professional who is trained in orthodontics and offers Invisalign® may have a better hold on the treatment when compared to a general dentist. The number cases successfully treated using Invisalign may give a general dentist an upper hand. Both relevant experience and total experience in treating orthodontic conditions can be considered.
If you have any questions related to Invisalign cost, feel free to consult our dentist in to see if Invisalign may be right for you.