Comparing Invisalign and Traditional Braces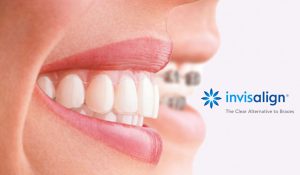 Has your dentist or orthodontist recommended that you have braces put on your teeth? If so, then the next thing you and your dentist have to decide on is what type of braces will work best for you. The options you have are wire, ceramic or clear braces. While they all have their advantages and disadvantages, the clear braces offer some advantages that might appeal to you.
Appearance
First of all, wire and ceramic braces are basically the same things. The only difference is that the little square "brackets" on ceramic braces are tooth-colored rather than silver. Otherwise, we're speaking about the same thing. At Dentistry for Life in Philadelphia Invisalign is offered as they are nearly invisible. Hardly anyone will even notice you are wearing braces. This could be important to you whether you're a teen or an adult.
Comfort
With regular braces, you could find yourself having some pain and mouth sores. The sharp metal pieces can often irritate the cheeks and gums. You also have to have the wires tightened every 4 to 6 weeks and that can be very painful. This doesn't happen with clear teeth aligners. Invisalign is made of smooth, comfortable plastic that you wear over your teeth. It doesn't irritate your mouth or have to be tightened. You just put in a new set of aligners every two weeks or so which gently shifts your teeth into place. The aligners are so comfy that you can wear them for the recommended amount of time each day without much trouble at all.
Easy Maintenance
With Invisalign, you can also eat all of your favorite foods without worrying about it getting stuck in the wires. Just remove the aligners until you're finished with your meal. With wire braces, you have to worry about food getting stuck under the braces. After a meal, it can take up to 30 minutes to clean and floss properly. People with wire braces sometimes end up with plaque buildup or tooth decay due to poor brushing and flossing. With Invisalign, you're able to brush and floss your teeth easily because the aligners simply pop out. When you're done with your dental routine you just rinse the aligner and put it back on your teeth. Another plus with choosing Invisalign is fewer dental visits.
Invisalign can easily correct a wide variety of dental problems. Check with your Philadelphia dentist to find out what your best option might be.
Want to know more about Invisalign vs Braces treatments. Please feel free to consult our Invisalign dentist. Call us today!