3 Major Complications of Dental Implants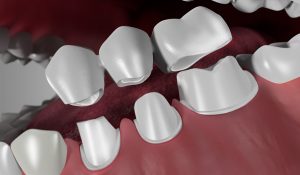 So first let us see what exactly are dental implants?
Dental implants are artificial tooth roots that are placed into your jaw to support a replacement tooth or a dental bridge.
Why and when do you need a dental implant?
At Dentistry For Life in Philadelphia dental implants are required in the case of missing tooth. There are many advantages of dental implants but let's highlight some of the significant ones. For one such benefits is that they are real and permanent because they are infused to your jaw. Missing tooth is unattractive. It will indirectly help in improving your appearance.
Knowing the benefits and need of it – Let's see what procedures are involved in dental restoration?
The first step involved in this treatment is to have a personalized treatment plan for each patient. A team of professionals having extensive experience in oral surgery will have a discussion with you about your case and suggest on best available implant options for you.
The next step will involve inserting the artificial tooth root to your jaw bone socket. This artificial root is a small post and made up of titanium once the jaw bone heals and grows around this root, you can insert the artificial new tooth with the help of a connector called abutment. This healing process takes anywhere from 6 to 12 weeks.
Even though the success rate of dental implant surgery is about 98%, and the procedure is carried out in a highly professional manner, some complications can still be seen after the treatment. Some of these are listed below.
1. Failed Osseointegration
This happens when the implanted tooth root does not successfully fuse in the jawbone, hence deeming the implant as an unsuccessfully one. The consequences of a failed osseointegration are implanted loosening and falling out, or signs of bone loss. There can be many reasons that cause failed osseointegration such as not enough bone density, incorrect positioning of the implants, overloading or damage to the surrounding tissues.
Our experienced team checks for the density of supporting bone before performing the surgery. Our thorough evaluation and treatment planning has enabled us to successfully replace lost teeth in our patients.
2. Peri – Implantitis (infection)
Another most common implication is germs that are present during an implant surgery or any time post surgery. This occurs due to improper dental hygiene care. The consequences of this infection are swelling of the gum or bone. In most of the cases the implants need to be removed but in some cases, it can be treated without having to remove the implants.
3. Tissues and nerve damage.
This is a very rarely seen complication when the implant is placed very close to a nerve in your gum. The patient might feel numbness, pain or tingling sensation in their cheek, tongue or lip. This sensation might be a temporary one or a permanent one, in any case, the implant must be removed.
We are Here to Help:
If you have any concerns or queries relates to dental implant complications, Feel free to consult our Philadelphia dental implant dentist. We are providing same day dental implants services in our office located in Pennsylvania.