The Mouth & Body Health Connection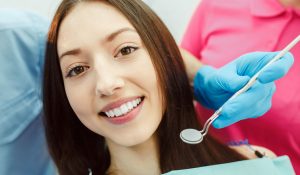 Oral Health and Overall Health
A certain extent of apprehension is normal before going to the
dentist
, or any doctor for that matter. But if your anxiety affects your oral health and prevents you from going to the dentist, you may be experiencing dental fear, anxiety, or phobia. Current estimates reveal that between
10% of Americans avoid dentists out of fear.
Meanwhile, 20% are anxious to the point that they will only seek dental treatment only when necessary. Dental anxiety, fear, or phobia is usually triggered by certain events or experiences, and some of these are:
Loss of control
Pain
Embarrassment
Past Experience
At Dentistry for Life in Philadelphia sedation dentistry is used and can be administered to keep a patient calm and relaxed during treatment. Some sedatives include local anesthetic, nitrous oxide, and oral or IV sedation. Discuss with your dentist if sedatives are advisable, and if so, which one will work best for you.
Everyone wants to have a great smile which is why good oral hygiene is important! Having poor oral hygiene can lead to a variety of dental and medical problems in the future such as gum disease, infection, bone loss, heart disease, stroke and more. Regular check-ups and cleanings can prevent these problems as well as provide you with good oral hygiene.
Here is a list of Dental hygiene steps that are recommended:
Proper Brushing
Flossing
Avoid Tobacco
Limit Sodas, Coffee, and Alcohol
Consume Calcium and other Vitamins that are good for the body
Use mouthwash alongside brushing and flossing
See a dentist for a toothache or other dental symptoms
Clean your tongue
The importance of dental health checkups is always stressed upon by dentists, but unfortunately, it is being routinely ignored. However, it should be noted that regular checkups save time and money in long run. And most importantly, it keeps your dental health in the best condition and saves your teeth. It is important to visit a dentist every 6 months for a dental check-up because of the following advantages:
Save your teeth
Prevent bad breath
Maintain good oral health
The foods you choose and how often you eat them can affect your general health and the health of your teeth and gums, too. If you consume too many sugar-filled sodas, sweetened fruit drinks or non-nutritious snacks, you could be at risk for tooth decay. Tooth decay is the single most common chronic childhood disease, but the good news is that it is entirely preventable.
Use this healthy foods list to improve your diet and the health of your teeth and gums.
Cheese
Yogurt
Leafy Greens
Apples
Carrots
Celery
Almonds