Things to Consider With Porcelain Crowns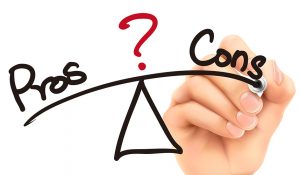 In the technologically advanced world of today, there is no requirement to live with the stained, damaged or missing teeth, which not only decrease your capacity to chew food properly, but can also affect your self confidence. Porcelain dental crowns can mend damage to the tooth structure, enhancing your facial appearance and returning the aesthetics of your smile. Porcelain is a certain type of ceramic that's fabricated by stacking and firing. Porcelain Dental Crowns – Cosmetically, porcelain crowns are natural caps that are placed over a tooth that is damaged or decaying in order to protect and strengthen the tooth.
Our Philadelphia dental office uses crowns that are fitted over the tooth surface using cement, making the tooth natural-looking and strong. These metal-free restorations can be more appropriate for patients with metal allergies. It may be the treatment of choice for those who grind and clench their teeth as well. All-porcelain crowns, also referred to as restorations, have become increasingly popular over the past decade due to their desirable properties. These crowns are known for their translucency, biocompatibility, mechanical strength, and durability. They offer both aesthetic appeal and long-lasting functionality.
Porcelain crowns offer several advantages and considerations that make them a popular choice for dental restorations.
One of the significant benefits of porcelain crowns is their superior cosmetic appeal. They provide a natural and aesthetically pleasing appearance, blending seamlessly with the surrounding teeth. Porcelain crowns enhance facial aesthetics and improve smile confidence.
Another advantage is the restoration of tooth structure, strength, and functionality. Porcelain crowns, when properly cemented, effectively protect the remaining tooth and provide long-lasting durability. They can help in cases where a dental implant needs support from adjacent healthy teeth or in securing a prosthesis or bridge.
Additionally, porcelain crowns eliminate the issue of a dark line at the gumline, which can occur with metal fused crowns. This ensures a more visually appealing outcome and enhances the overall appearance of the smile.
However, it is essential to consider some factors when opting for porcelain crowns. Firstly, the cost of porcelain crowns can be higher compared to other materials. It is crucial to discuss the financial aspect with your dentist and explore any insurance coverage options.
Secondly, porcelain crowns require careful maintenance and regular oral hygiene practices to ensure their longevity. Proper brushing, flossing, and routine dental check-ups are essential to maintain the health and integrity of the crowns.
Overall, porcelain crowns provide exceptional cosmetic results and functional benefits. However, it's important to weigh the cost and maintenance considerations before making a decision. Consultation with a dentist will help determine if porcelain crowns are the right choice for your specific dental needs.
If you have any questions related to cosmetic dentistry treatment, feel free to consult our dentist in Philadelphia.